There is no reason you should have to live with chronic lower back pain!
Lower back pain is one of the most common of all health problems. It's not unusual for childhood injuries to persist long into adulthood to cause years and years of lower back pain that won't stop until they are finally treated. Synergy Health Solution in Longview, WA, will give you the relief you have always wanted from lower back pain that just won't go away.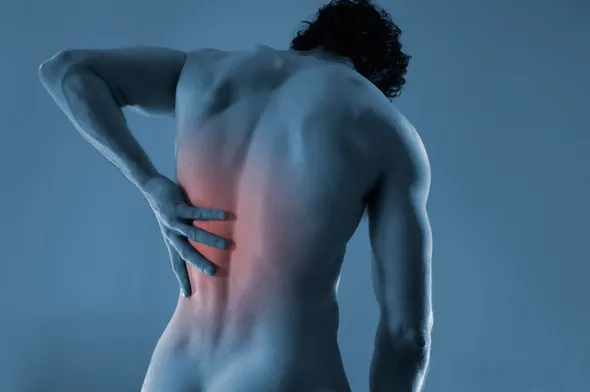 The cause of lower back pain differs from person to person.
About 80 percent of people experience lower back pain at some time in their lives, but no two people have exactly the same causes of lower back pain. Sometimes pain in the lower back is discogenic. It results from a disc that has become dehydrated, has ruptured, or is out of alignment. Sometimes, lower back pain is due to a muscle issue. Problems with a muscle called the piriformis can cause lower back pain along with tingling, numbness, or pain in the hips that just won't go away. Lower back pain can be caused by a sports injury, or years of hard physical labor, or an infection. You need to see your chiropractor to identify the cause of your lower back pain before investing in long-term treatment.
The best medication for lower back pain is usually no medication at all.
Medications for lower back pain usually don't work. You can find yourself needing more and more medication for less and less pain relief, and become addicted to the medication that doesn't even work for you. You won't be prescribed dangerous, potentially addictive drugs by your chiropractor. Your chiropractor has a number of innovative methods for drug-free pain relief that can help you start feeling better fast.
Where is there a "chiropractor near me" who can treat lower back pain?
Dr. Stacy Chilton at Synergy Health Solution in Longview, WA, specializes at in treating back pain issues in infants, toddlers, and women. Dr. Ryan Chilton at Synergy Health Solution in Longview specializes in light-contact techniques that restore alignment of the entire spine, beginning with the uppermost bones of the cervical spine, the bones in the neck. Request an appointment online or call us at (360) 423-3482.The offices of Synergy Health Solution are located at 811 11th Ave, Longview, WA 98632.