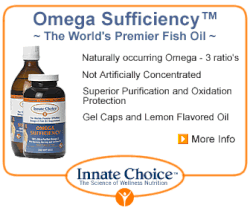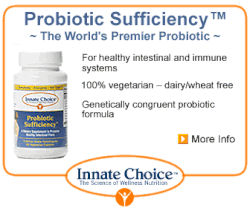 Innate Choice
Everybody - Everyday - For Life
Omega Sufficiency Liquid Oils and Capsules
Vitamin D Sufficiency Drops
Omega and Vitamin D and Vitamin A Sufficiency Liquid
Probiotic Sufficiency
Vita Sufficiency Organic Vitamins and Minerals
If you have had a concussions, TBI, chronic stress, PTSD, ADD or ADHD is is vital to have sufficient high quality fish oil. This is the best on the market to delivery potent powerful brain food.




Supplementation with these nutrients is not optional; it is essential for recovery, wellness and prevention.

Dr. James L. Chestnut
---
ORDER ONLINE:
http://www.biopharmasci.com/synergyhealthnw
Email:
[email protected]
Call: (360) 423-3482
Stop by: 811 11th Ave. Longview, WA 98632
Anxiety Protocol
2-5 drops Balance essential oil on the back of neck

2-3 Breathe essential oil on the chest

1-3 Adaptive capsules per day
Allergy/Sinus Protocol
Internally take

1 Capsule of TriEase every 30 minutes until symptoms ease with 8 ounces of warm water
Combine 2 drops of each Lemon, Lavender, Peppermint with a carrier oil and apply a small amount to your temples, under nose and bottoms of feet.
Headache Protocol
Apply 1-3 drops Frankincense to the roof of your mouth, take 3 slow deep breaths.
Apply Past Tense to the back of your head and temporals
Pain Protocol
2-5 drops of Copaiba to the area rub in counter clock wise (CCW) circles for 30-60 seconds
3-5 drops of Deep Blue again rub counter clock wise for 30-60 seconds
Apply a small amount of Deep Blue Rub gently rubbing CCW 30-60 seconds
Diarrhea/Constipation Protocol
Apply Tamer around belly button CCW rub for 30-60 seconds
Take 1-3 capsules of Terrazyme 30 minutes before each meal. 3 capsules for heavier meals
1 capsule of Innate Choice Probiotic at night on an empty stomach
Stress Protocol
1-2 Adrenal Health packs by Standard Process. First packet with breakfast and second with lunch.
Adaptiv calming blend capsule. One with breakfast, lunch and dinner
Sleep Protocol
2 Serenity capsules 30 minutes before bed
2 Adaptiv calming blend capsules with your lunch
4-20 Standard Process Min-Tran 4 every 15 minutes. If you wake up in the night take 4 more.
These protocols are meant to support your body to be able to work through the discomfort and not treat or diagnose any condition or disease.
If you would like more practices and principles to embody your Magnificence, I invite you to attend Dr. Stacy's Creative Wellness Workshop.